La Maison d'Armorine
Artisan lolly creator, La maison d'Armorine was created in 1946. A family business handed from generation to the next. The 3rd generation is keeping with the traditional know-how and uses only natural ingredients (sugar cane, butter from Britany and Guerande Salt).
Based in Quiberon in Brittany, la Maison d'Armorine invented the famous Salidou, the salty caramel cream and the Niniches, the famous lollipops, which are now part of the Breton culinary heritage.
Salidou – Salty caramel
Salty caramels
Bonbons Caramel in mini round wooden box – 50g
Bonbons Caramel in cube box – 150g
Bonbons Caramel in a milk bottle box -150g
Salidou (salty caramel cream)
Salidou in jar – 220g
Salidou in tube – 80g
Florentins
Florentins with Dark chocolate – tray 4 pieces
Florentins with Dark chocolate – tray 8 pieces
Niniches (candy cane lollipops)
Niniches lollipops in Gift tin – 160g
Cuchettes lollipops fruit or caramel flavours – 160g
Haribo Sweets
Haribo is a very popular and well-known confectionery brand, founded in 1920 in Germany by Hans Riegel Sr. Today, Haribo is the biggest manufacturer of gummy and jelly sweets in the world, with range adapted to suit each market. They have acquired many traditional sweet manufacturers throughout Europe. We have brought a selection of the bestselling sweets in France being Fraise tagada, Maxi Dragibus (Large round jelly beans), Carensac (Liquorice bullets), Schtroumpf (Smurf), Oursons d'Or (golden bears). They are available in 30g or 120g bags.
Other famous sweets
Carambar is one of the iconic sweet in France.
They are available in their original flavour, toffee, or now declined in a aray of fruity flavours.
Carambar Caramel – 130 g
Mini fruit Carambar – 110 g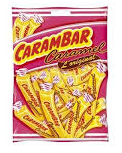 Cachou Lajaunie are presented in a lovely yellow round tin. It is reduced liquorice originaly created by a pahrmacist in Toulouse, South of France, to freshen his customers' breath. From that the cachou grew to the huge success known today with over 10 millions of tins sold every year.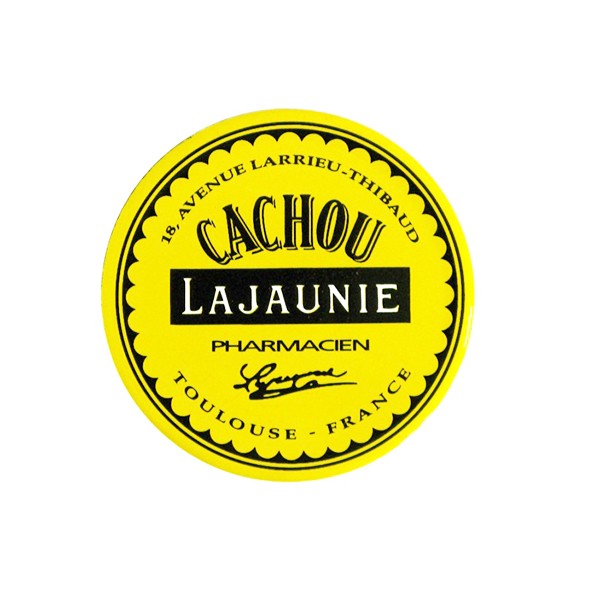 Nougat & Calissons 
We source Nougat, Calisson and Guimauve (Marshmallow) from specialist artisans.
Savin is a traditional artisan from Montelimar, which is renowned as the world capital of Nougat. They make nougat of exceptional quality, like very few still do.
We have a range of old fashioned soft nougat and hard nougat in different sizes and flavours.