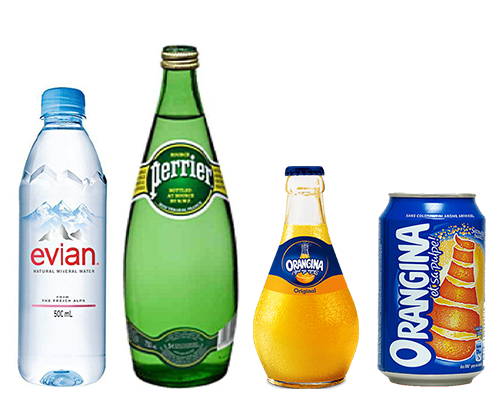 Evian
Mineral water from the French Alps filtered through glacial rocks for over 15 years, it naturally contains minerals and is a neutral pH making it safe for anyone to drink. 500ml bottles.
Perrier
Sparkling Mineral Water from the south of France. The spring's unique balance of minerals and the addition of light effervescence provides its distinctively fresh, clean taste. 500ml bottles
Orangina
A lightly carbonated beverage made from water, citrus juice and orange pulp. The iconic bottle is well recognised throughout Europe, Japan and North America. 330ml cans and 250ml bottles.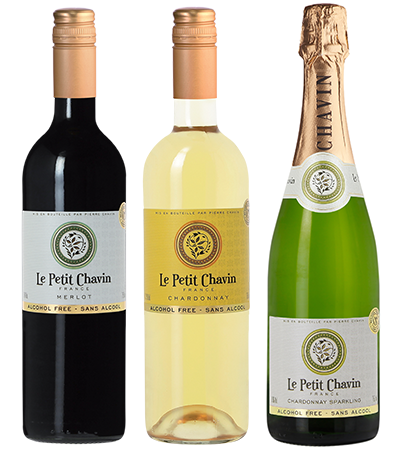 Pierre Chavin
The Petit Range is elaborated according to the French know-how and is consumed in more than 40 countries.
It offers obvious healthy benefits as it is alcohol-free, vegan and three times less calorific than traditional wine.

Giffard Syrup Range
Giffard is renowned in Europe as a creator of delicious flavours.
These French syrups are very versatile and can be used in cocktails or diluted with water or soda on their own. 1 litre bottles.