Flageolet beans, peas, lentils and other vegetables
Extra fine cooked flageolets beans – Bonduelle – Tin 400 g / 800 g
Haricot vert Extra fin – Grand Jury – Tin 400 g
Petits pois extra fin – Grand Jury – Tin 400 g
White asparagus tips – Grand Jury – Jar 250 ml
Puy lentils (dried) – La Penotte – 500g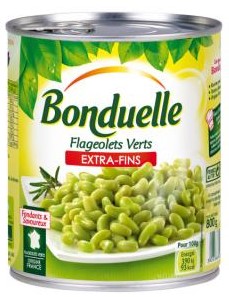 Cornichons & Capers
The range of cornichon, capers & peppercorn in and spices is very interesting and very well priced for such high quality products.
White onions in vinegar
Capers in brine
Green peppercorn in brine
Pink peppercorn in brine
Saffron Powder Mancha quality
Saffron threads Mancha quality
The cornichons are a must with all cured meat and pates or terrines in France. This cute sour pickled mini cucumber is delicious with just about anything.
We have few sizes available from the 210ml to the 5kg tin branded Amora, Grand Jury or En Cuisine.
Chestnut preserves
Minerve and Clement Faugier are two large French companies in the chestnut market. Although more industrial they still offer quality products.
Concept fruits / Ceuillette Descours is an innovative small producer of chestnut preserve products since 1975. They process only French and European chestnuts, known as "castanea sativa", which is a very tasty chestnut. This producer follows more artisan and traditional processes.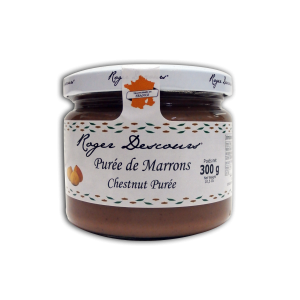 Chestnut from Cueillette Descours
Chestnuts -vacuum packed – 200 g
Chestnuts -vacuum packed – Tray 2*200 g
Chestnuts -vacuum packed – Pouches 1 kg
Chestnut Puree – Glass Jar 300 g
Chestnut Puree – Pouch 900g
Preserves from Faugier and Minerve
Whole peeled chestnuts in brine- Minerve – 800g
Chestnut cream – Faugier – 500g