Les Petits Fruits Jams
Petits fruits des Pyrénées is an artisan from the Pyrénées, a region renowned for producing some of the best fruits. Folie fromage, Grillade or Folie Foie Gras is a unique fruit and spice paste, created by a top chef to match each main type of cheese, grilled meat or Foie Gras.
Folie Fromage for cheese are either 85g or 120g
Folie Grillade for meat are a 120g jar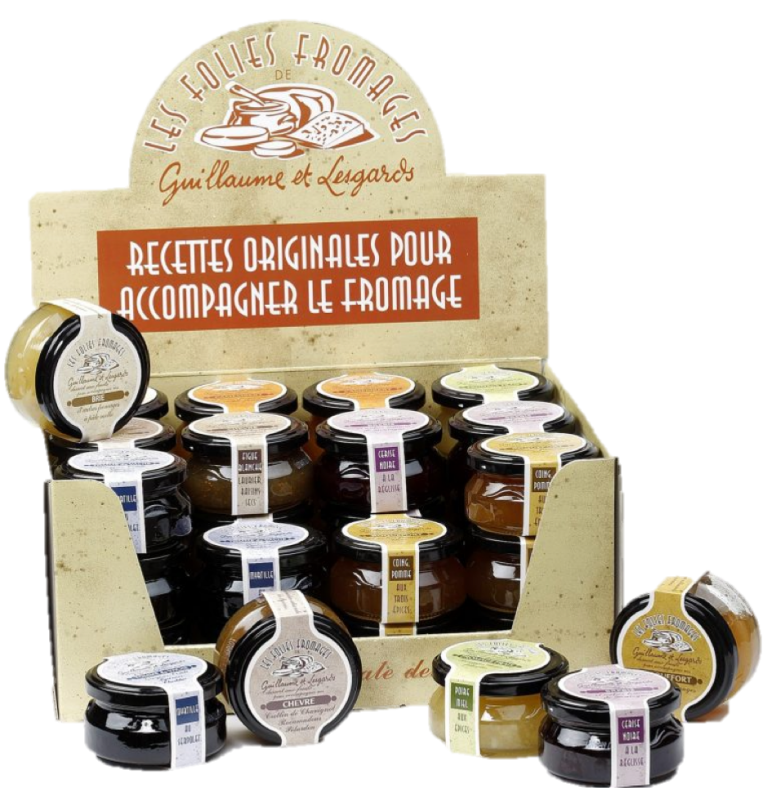 Roger Descours Chestnut Preserves
The range of Roger Descours sweet chestnut creams come in a variety of sizes and in both organic and standard lines.
The chestnut cream is to be used like a jam, a spread or in baking.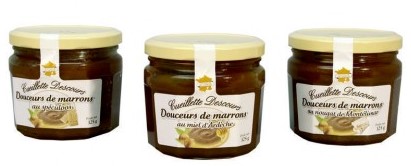 Vacuum packed chestnuts, chestnut puree & chestnut cream available in retail and hospitality size packages. 
Borde Fruits in Syrup
Borde, renowned for their dried mushrooms, are also specialising in producing high quality preserved berry fruits. They are the perfect ingredient and alternative to frozen berries as their texture remain true to the original texture, unlike with the freezing process.
We have the Morello Cherries in 345ml and 1L but other flavours can be imported one request.